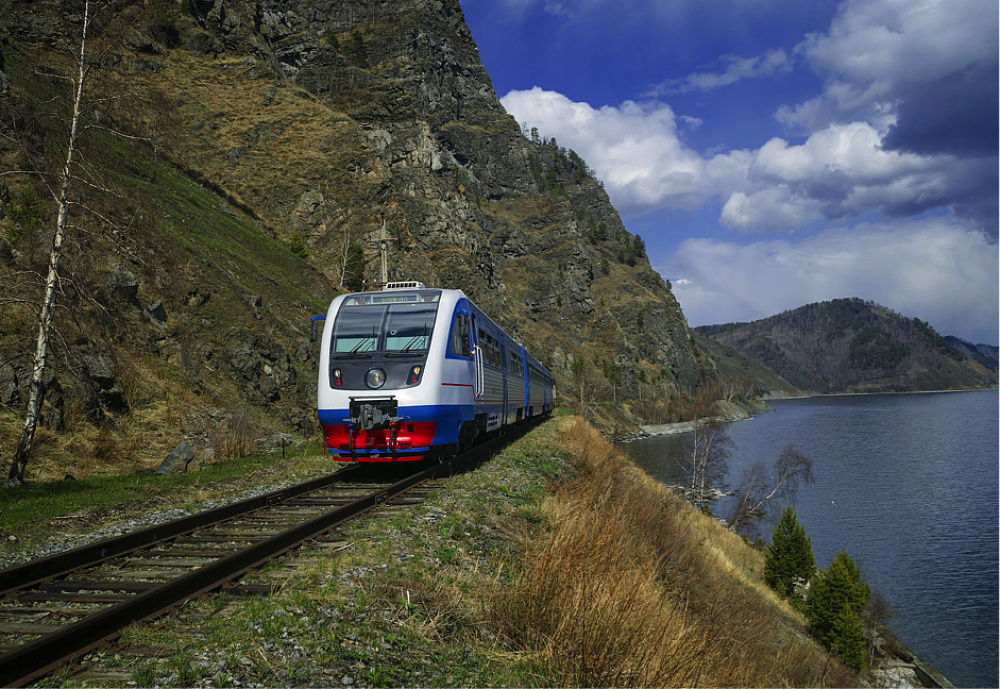 The Trans Siberian Train is one of those activities that few people have done it, but everyone has it on their "to-do list".
The Trans Siberian can be done easily, and it is not expensive (about 1,600 euros if it is properly planned). All that is needed is an adventurous spirit, some planning, and a good amount of time to enjoy the magical views. The Trans Siberian railway can take you over the vast plains of the Gobi Desert under a sherbet orange sky, all the way from Europe to Asia. It will bring you to some of those moments so spectacular that you wouldn't dare ruin it by reaching for your camera.
As we want you to fulfill this goal we will share the top 10 suggestions for this spectacular trip.
But first, let's take a look at the Trans Siberian Train history:
The Trans-Siberian is not just a train, it is more than a railway line. It was opened in 1904 with the main objective to connect Moscow with the Sea of Japan. Its main route links the Russian capital with Vladivostok on the Pacific coast. It crosses eight time zones and its journey requires a minimum of seven days, although it is advisable to do it in sections and with stops in the main cities.
Due to the popularity it has gained among tourists, many other routes were opened over time: there are travel companies that organize routes through special luxury private trains that leave only certain dates a year: The Golden Eagle, for example, is one of the most luxurious trains on the planet. Other options are Tsars Gold or Imperial Russia.
The classic route between Moscow and Vladivostok is still the most attractive among tourists. There are regular trains operated by the Russian National Railroad Company (RZD), they are much cheaper than private trains and will allow you to get in touch with locals. Rossiya is the most famous train that covers the Trans-Siberian line between Moscow and Vladivostok, but there are many other trains that run along this route.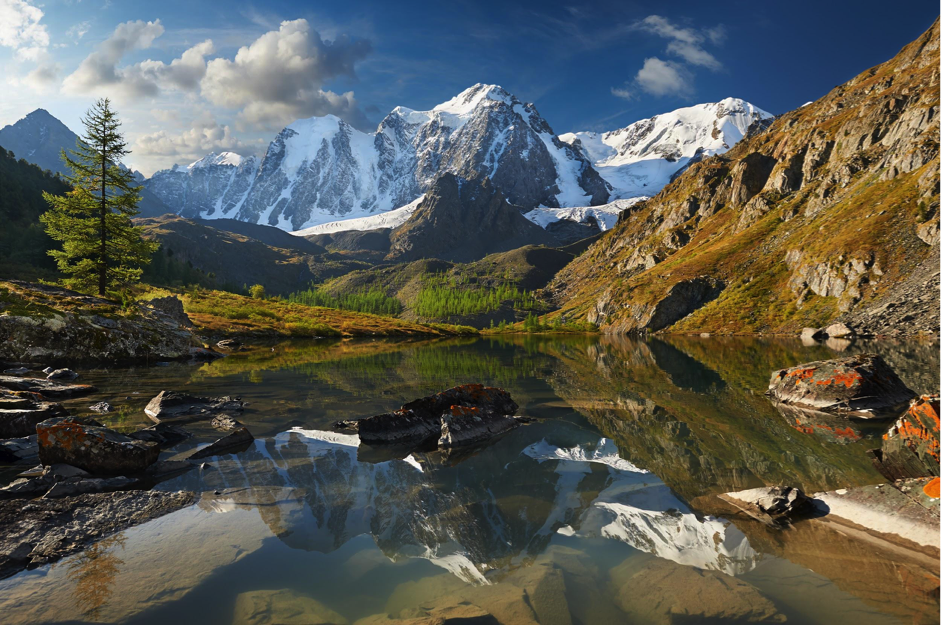 Altai Mountains, Siberia
Trans-Siberian Train - Top 10 Suggestions
1. Learn some Russian
Mastering Russian (or at least some words and sentences) will ease your navigation during your trip. In most of the cases, locals will communicate only in Russian. You will need the language to buy goods in and out of the train, in the hotel and in other leisure activities.
We at MGU can help you
learn from zero
or
improve your Russian language skills
. You can attend classes at our Moscow school with Moscow State University professors or attend an online class!! You can find more information about our school
here
.
2. Summer is the best time to ride the Trans-Siberian
The Trans-Siberian is open all year long
, but Summer will give a particularly warm atmosphere to the trip. Nice weather will last until the beginning of October.
During Winter the tickets will be relatively cheaper, but the temperature will be below zero, and especially harsh in Siberia. Having said that, Russia under the snow and the frozen Lake Baikal are splendid landscapes.
3. What to pack
This will depend on the season of the year you would like to travel. Ideally, you will need to
find a balance between weight and comfort
.
There are some things that might make life easier and more enjoyable. Here a shortlist:
● Wet wipes and toilet paper (usually, you will find them on the train, but it is always better to have some at hand);
● Basic cutlery, a glass or cup (for water, coffee or tea);
● Light food: cookies, tea, coffee;
● Earplugs: they will be handy at your sleeping time on the train;
● Local SIM card with an internet connection (You can buy one in Moscow);
● A book, deck of cards, board games;
● Comfortable clothes.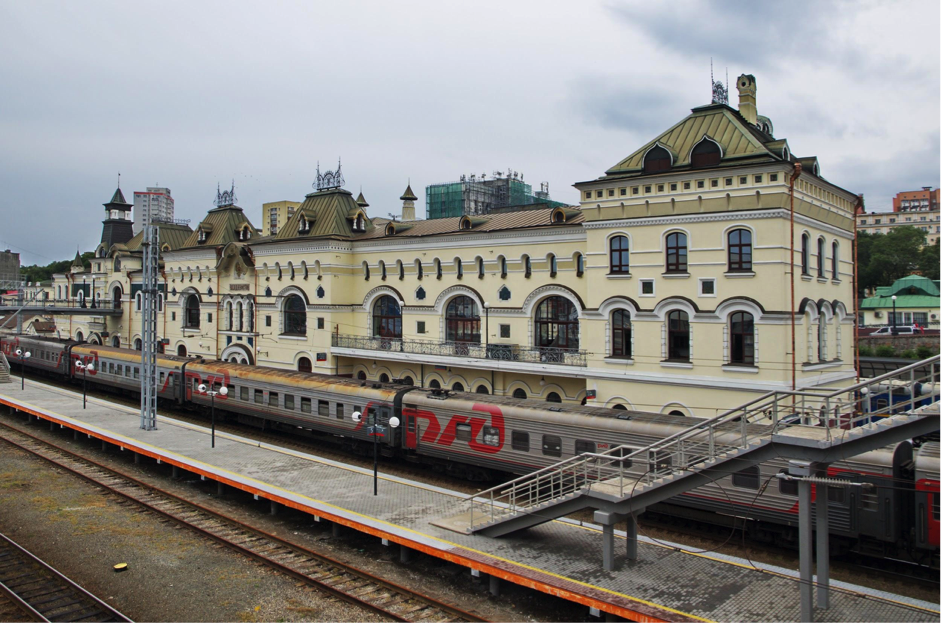 The train at the platform station, Vladivostok
4. Book flights in advance
This will save you time, money and a possible headache.
Booking 90 days in advance could make things easier
.
For example, if you are traveling in July or August, you can start booking your airline tickets in April.
5. Insurance and visa(s)
Once the plane tickets have been booked, t
he next step is to apply for the visa
, or visas if you plan to cross the borders with Mongolia and/or China. Usually, medical insurance is requested by the Russian and Chinese embassies in order to grant a visa.
A good time frame to apply for your visa would be 2, or 2.5 months before your adventure starts, and depending on how many countries you would like to visit: Russia, Mongolia and/or China.
6. Divide the trip into segments
You can make the trip all at once, and enjoy the views quickly passing by the window of the train. But, wouldn't it be better to stop in several cities to enjoy their cultural wealth, and sightseeing spots of Russia, China, and Mongolia?
Doing the trip directly will take you 7 days, and although the ticket will be cheaper, we suggest you take your time to make stops and combine them with nights at local hotels.
In this case, you must buy different tickets for each route combining different trains.
It is simple and more comfortable.
Besides, not stopping in some places as beautiful as Lake Baikal would be a pity.
7. Key places in Russia you cannot miss in your Trans Siberian experience
Travelers who prefer large landscapes will enjoy the views of ancient sites, the massive Lake Baikal (this is a lake in the mountainous Russian region of Siberia, north of the Mongolian border. It is considered the deepest lake in the world), the steppes of Mongolia and the beautiful and remote areas of Siberia.
There are few experiences in the world better than a morning spent tasting a foamy mug of coffee while the Trans Siberian railway glides you over the colossal plains of the Gobi Desert under a sherbet orange sky.
Some travelers consider the Trans Siberian as the destination itself.
You can decide to visit the steppe and taiga both of these landscapes are full of immeasurable beauty. Other spectacular views can be found in the section of the Baikal-Amur line where you pass over the dam of the Bratsk reservoir. In this section, you will witness some fascinating cliffs.
Moscow is a must-visit city on this trip (including its Red Square). Also, it is recommended to stopover Suzdal, Nizhni-Novgorod, Yekaterinburg, Novosibirsk, Krasnoyarsk, Irkutsk, the Lake Baikal, Ulan-Ude and the valley of Barguzín, as well as Vladivostok where you can stop at the splendid Golden Horn Bay.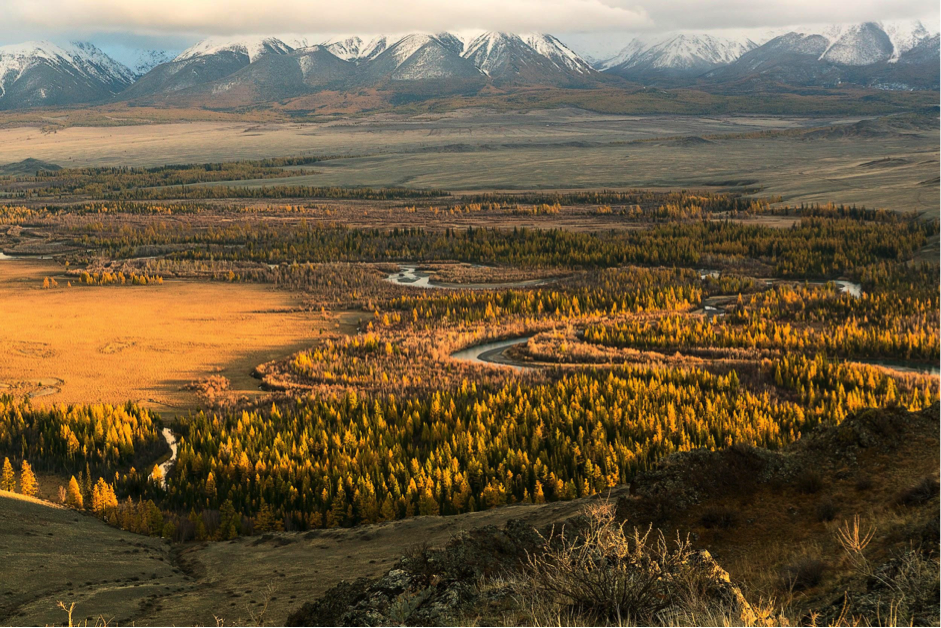 Some travelers consider the Trans Siberian as the destination itself.
8. Travel on second class
Regular trains have three types of compartments. The first class "Spalny Vagon" is the most expensive. These compartments are for two people and some have a shared shower. The third class "Platzkart" is the cheapest, crowded, and the most uncomfortable.
The best balance can be found in the second class "Kupé", which is a closed compartment for four people (if you are three you can buy the other ticket and not share it with anyone). There is more room than in the third class, and still will let you interact with friendly locals.
9. Book train tickets and hotels online on English or Russian websites!
Now, you can book the Trans-Siberian train tickets online through the website of the National Company of Russian Railways (
RZD
) in English language. It is quite simple and you can actually save by doing it!
There is always an option of buying at the ticket office, but if you go in Summer you can risk finding no tickets. The Trans-Siberian from Moscow to Vladivostok will cost you about 430 euros (traveling in second class).
It is also a good idea to book the accommodation well in advance: two months will be fine. You can design a route that covers your interests, and then you can select the points where to make train stops. That way you can also find suitable hotels depending on your schedule.
There are a couple of Russian hotel booking websites in English, such as
Ostrovok
, which has low prices and an intuitive interface.
10. Where to eat
The Trans-Siberian has a restaurant car. Meals are usually paid in cash, although sometimes there is a possibility to pay by card. In any case, it will be a good idea to carry some cash with you.
Meals on the train are about 15 euros. Therefore, if you do not want to leave your budget on the train, I advise you to carry some food with you or to purchase some goods from the markets on the train platform. In these markets, you can buy fresh food, fruits, books or clothes at an affordable price.
Just careful not to miss the train while you are shopping! Remember the train doesn't wait for anyone. Also, when you get off the car take the ticket with you.
The Trans-Siberian is for those who are not in a rush. It is a trip to enjoy different sights, flavors, and cultures. It is the change to travel from Europe to Asia while experimenting and witnessing first hand the diversity of its people.
Remember if you are interested in Russia, and the Trans Siberian, it is a good idea to start from the language. Check out our courses, you can obtain an invitation from us to apply for your visa and experience the real Russia. You can also study online with Moscow State University professors. Find out more information
here
.