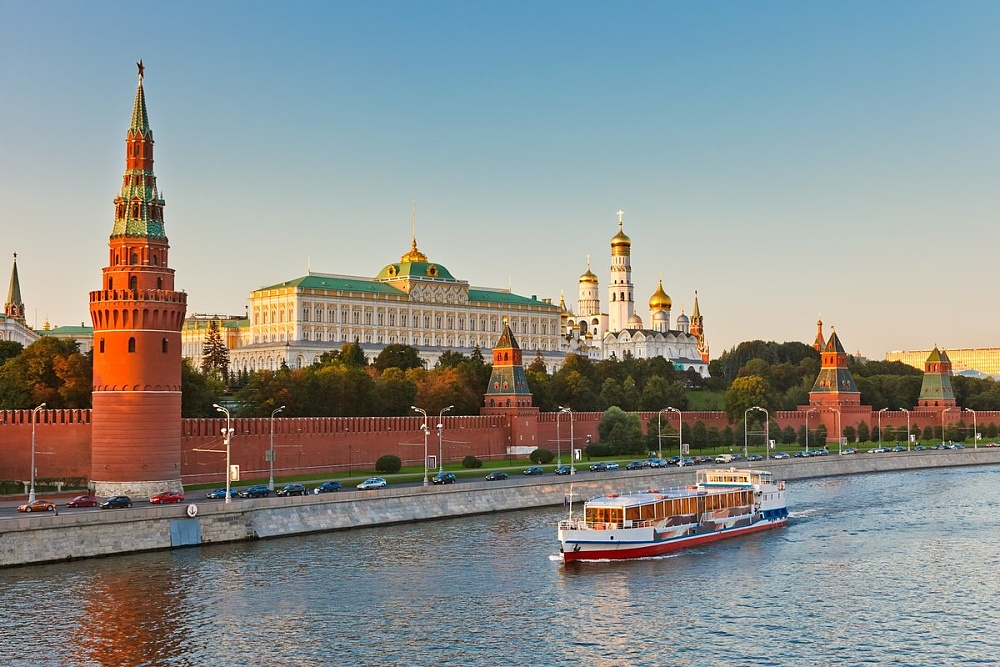 If you have a dream to learn Russian, and you are ready to go for it, an important step to make is deciding what your goal is. The reason why you want to learn Russian will answer a reasonable question: "How long does it take to study Russian?" Answering this question is not enough and leads us to the next one: "How long does it take to become fluent in Russian?"
Completely understanding all concerns a reader has, let us lead you through different types of language proficiency, from a level of studying basics to feel confident and fluent in conversing with native speakers.
In the article you will read about 4 levels of language proficiency and what kind of activities and goals correlate to each level. At the end of each level description, we provide some ideas about how long it will take to acquire a certain level. Moreover, there will be recommendations about the courses the Centre offers to help you to reach the desired level and become fluent in Russian fast. The Russian Language Centre
https://mgu-russian.com/en/learn/courses/
, Moscow State University, accepts students with any level of knowledge from 17 years old, offering unique teaching methods. The Centre supports the process of getting a student visa and takes care of accommodation (host family or hostel). The Centre representative will pick you up at the airport and make your registration in Moscow.
There are 4 levels of proficiency in Russian:

1. Elementary (A1, A2)
2. Basic (B1, B2)
3. Advanced (C1)
4. Fluent (C2)
There are no stone borders between levels. While learning Russian in a group or with an instructor, it is important to keep going, keeping eye on the prize.
1. ELEMENTARY (A1, A2)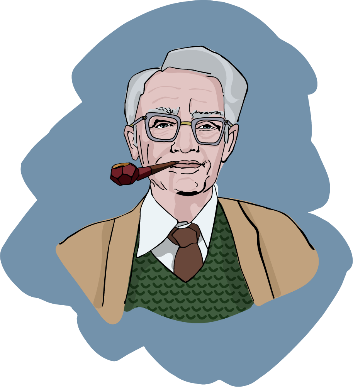 Experts call this level "Elementary Proficiency". Our expert, Professor Ivanov, calls it a level of a "touristic goal" is a "survival goal" that describes the basic level of simple activities when traveling, such as asking questions, making requests, dealing with other simple issues. This goal requires knowing how to operate a language on the simple level to be able to read local signs, understand directions, and reach your desirable places, either a famous local restaurant or a beautiful sight. However, you have to apply all language skills, from reading and speaking to listening and comprehending. It is not just about being able to ask a question, but… Surprise! - You have to understand the answer.

Other goals the elementary proficiency will help you with are your hobbies and gaming. If you are interested in Russian culture and sport, knowing the basics will help you to pronounce names and titles correctly. In the field of video games, simple phrases and greetings, titles and names will sound familiar.

How long?

It is possible to learn the basics of Russian within several months, dedicating at least one hour a day for studying. You could start from simple lessons and the most common vocabulary, but feel comfortable in understanding a written text and feel comfortable navigating in a foreign city.
At the Centre.
You can join the "Russian Course for Beginners" https://mgu-russian.com/en/learn/courses/course-for-beginners/ that starts every month. In 1 week, you will learn to read and write. These classes will help you to learn how to talk in Russian, feel confident in daily communication and daily life. You will start learning to speak and understand Russian. Another way to reach your goal fast is to join a "Russian speaking course" https://mgu-russian.com/en/learn/courses/course-speaking/ to form your communication skills quickly. You will start speaking immediately, communicating to your groupmates. Learning the basics of the language will help to create a foundation for your future improvement.
Conclusion: You could learn basic Russian in a month, but it will be a realistic elementary "survival" level. For better improvement, it will take several months, depends on how often you will study during a week the ideal schedule the Centre students recommend is 1 hour lesson 2-3 times a week.

2. BASIC (B1, B2)
Or - "Limited Working Proficiency" - opens a door to professional improvement and new steps in your career. Reading and writing in Russian are beneficial skills to understand partners, read professional documents and literature, and support written business communication. Media content is manageable with the essential help of subtitles, but comprehension is extremely limited and needs constant improvement. Podcasts, TV shows, and news could be a challenge to understand, but will expand your vision of the country and the society.
How long?
You need from 1 to 2 years, or around 400-600 hours of active learning to understand extended conversation and be confident in everyday topics.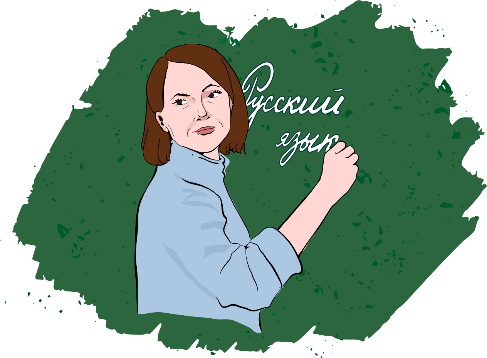 At the Centre.
For this type of learning, as our Instructor Svetlana says, you will need the "Evening Classes" https://mgu-russian.com/en/learn/courses/group-courses/, long-lasing courses with deep immersion to the language. During the course, you swiftly improve your Russian in a comfortable and supportive environment of group lessons of Russian language. Each group is composed of the students with similar level of language proficiency. You won't be bored or kept silent due to the different levels of knowledge of other students. On the contrary, a group of peers will give you the grounds for your skills development, efficient communication and feedback.

If you are far away from onsite classes, you could take advantage of online classes the Centre provides for students of all levels.

Conclusion.
Yes, this level is limited by working goals. Being good at using terminology, reading professional texts, discussing work-related problems in a formal way jumps a career to a higher level. Moreover, the country is not a terra incognita anymore, but presented by real people, not cultural objects and street signs.
3. ADVANCED (C1)
The level of Full Professional Proficiency, the level of your true career goal. When you have reached this level, there will be a feeling of a leap from constrained understanding to comfortable professional performance in the language environment. Yes, it is hard to achieve. Yes, it will take a few years. But the benefits are incomparable. Specialists of such proficiency are valuable employers who can work and live in Russia without feeling deprived from understanding of the sociocultural environment.
How long?
Experts say, learning a language is a life-long journey. Yes, it is. Even for a very motivated learner, 3-4 years is a time to reach this level.
At the Centre.
Take an "Intensive Course in Russia" https://mgu-russian.com/en/learn/courses/course-intensive/ to become fluent in Russian fast. Classes are every day. The Intensive Russian course in Moscow will help you to immerse in Russian language. In a short period, you will learn as much as possible.
Conclusion.
You are confident in expressing your professional ideas and interests. You can perform in the language environment. You can navigate yourself in further attempts to improve your Russian.
4. FLUENT (C2)
Once you have reached this level, you are free to go in any direction: read Russian news, articles and books, listen to podcasts, watch Russian television and communicate with native speakers comfortably. It is the level of Native, or Bilingual proficiency.

How long?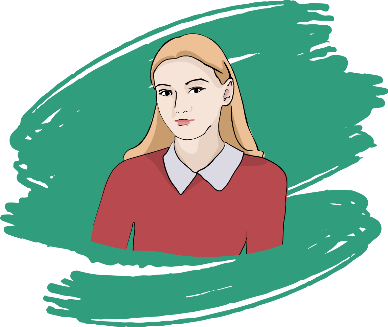 Our
Student Sabrina
advises, if studying daily, it could be possible to become fluent in Russian in 5 years. And of course, the best way to speak Russian fluently is to move to Russia to be inside of the language environment, to immerse yourself in everyday activities and challenges.
At the Centre.
The Centre offers different courses that can help you to combine living in the capital of Russia with the productive studying process. You could join the
Intensive Course https://mgu-russian.com/en/learn/courses/course-intensive/
to improve your fluency in Russian fast. In everyday classes, professional instructors guide you how to deepen your knowledge in Russian grammar and help you apply linguistic knowledge to practical outcomes. In a short period you will learn as much as possible. Joining a Speaking Group https://mgu-russian.com/en/learn/courses/course-speaking/ where you meet students of the same high level of the language as yours will help you to develop your rhetorical skills to support discussions of any topic or resolve any issue, speaking as fluently as possible. Individual classes https://mgu-russian.com/en/learn/courses/private-courses/ are different from group activities, but develop a geopolitical vision of the country with support from your instructors. Scheduled based on your preferences, they will deepen your linguistic and cultural interests.
Cross-cultural communication


Conclusion

If you understand your goal, know a budget and a time frame, it will make your studying process easier for it sharpens your vision of applying your time and efforts.

BONUS 1

The language is complex and hard to study, and, even worse, it is hard to keep motivation because studying is a lifelong journey. There are 4 major obstacles in studying Russian. It is better to know them ahead of time to keep your motivation and keep going no matter how hazardous the journey is. The major obstacles are:

The declension system

includes 6 cases with 3 genders in the singular and the plural forms, which means you have to keep in mind hundreds of forms and exceptions: "

дочь

" – "

дочери

", or "

друг

" – "

друзья

" – ... Only a couple of irregular plural forms were mentioned.

Verbs of motion

are the real challenge even if you could master to recognize a basic form in a declined noun. What is the difference between "

идти

" and "

ходить

", "

летать

" and "

лететь

"? You definitely need professional help to go through the theme safely.

Verb aspects

could be a real drawback for those who want to enforce studying Russian: "

читать

" - "

прочитать

" could be manageable, but what about "

брать

" - "

взять

"? It is a lifelong task for it is the concept Russian language keeps inside of its verbal system. It is like English articles: everybody uses, but uses intuition.


BONUS 2
Some advices from the students who studied Russian at the Centre:

Keep your motivation - concentrate on positive things and accomplishments.
Study 1-2 hours a day (at least).
Listen to podcasts, watch videos - immerse yourself in culture and environment.
Find your interest - what is your passion about Russian? Video games, music, or reading? - look at the language through your interest and goal.



Yes, there is no magic wand to learn Russian. The journey is hard and difficult, but engaging and rewarding. Keep your interest and motivation, make your studies a daily habit. And remember: Slow and steady wins the race.