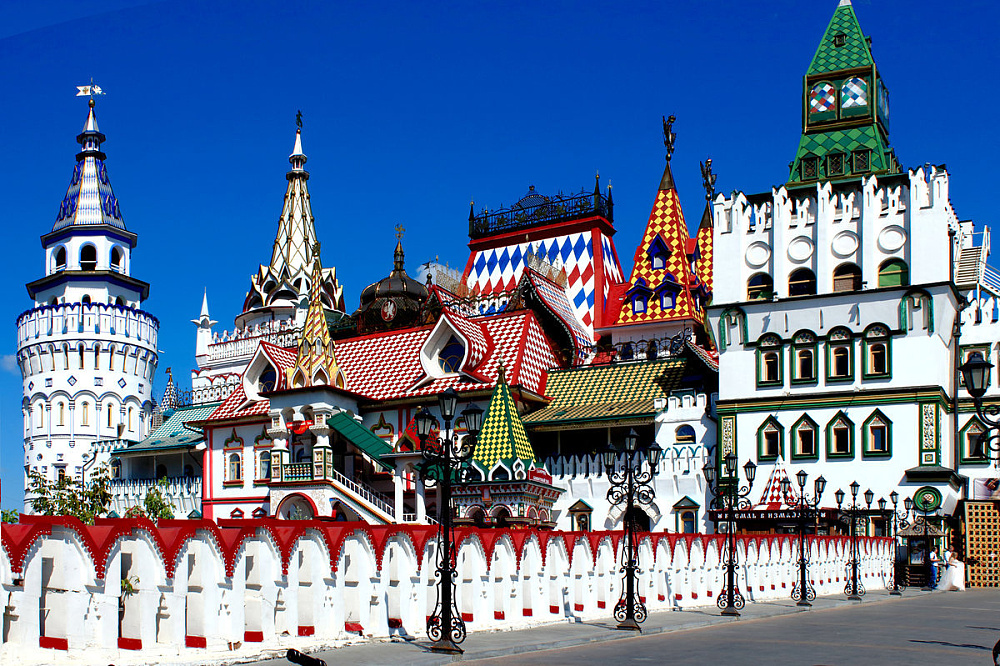 What is the best way to explore the city center? Certainly, walking. Moscow will show
all its beauty when you take your time and walk slowly through all small streets.
Surprises wait for you everywhere. Another interesting way to observe the city in
summer is driving a moped.
Medvedi Na Mopede (Медведи на мопеде)
(Большой Сухаревский пер., 17/3) -
is a convenient way to rent a scooter in Moscow. It is a great idea for summer
entertainment - to ride a moped through the summer streets of Moscow without
traffic jams. Unforgettable impressions for you and your friends will be provided
by the rental of "Bears on a Moped", which is very conveniently located in the
center of Moscow.
The Center is conveniently located in the city center. It is easy to find interesting
places and sights around it. Do not be confused and overwhelmed by the endless
amount of possibilities. Our team brainstormed it and prepared for you a list of
categories that will help to navigate your activities around the Center.
Once you decide what kind of thing you are interested in or ready to do, check the
list and find the most captivating place to discover.
These places are located around the Center. The best ways to find them is to start
from metro stations. The stations themselves are Moscow sights. Many of them are
named based on closely located attractions. To list some: Metro Station Chistye Prudy
(Чистые пруды), Turgenevskaya (Тургеневская), Tsvetnoi Boulevard (Цветной бульвар).
Metro Station Trubnaya (Станция метро Трубная) From this station you can exit to several boulevards at once: Petrovsky, Rozhdestvensky, Tsvetnoy, as well as Neglinnaya and Trubnaya streets. It was built in 2007 and connects different lines of the metro. Although it is a long walk you have to make throughout the stations, each sights is reachable now. The station itself is impressive and must see: it has benches between columns and lamps in the form of lanterns, like in a park. The columns of dark green marble create ambience of outdoor spaces could be found around the station. 12 stained glass windows depict images of ancient cities and villages of Russia, to name some: Vladimir, Kolomenskoye, Moscow, Novgorod, Suzdal, and Yaroslavl.
Myasnitskaya Street (Мясницкая улица)
, one of the oldest streets in the capital, in old times was a muddy, bumpy street passing by butcher shops. Later it became the sovereign's road, along which Tsar Peter passed from the Kremlin to his beloved German settlement and to Preobrazhenskoye. Now it has a lot of unique edifices of different epochs and styles.
Architectural Sights
Statue of Shukhov and Benches of Science (Памятник Шухову и Скамейки наук)
Сретенский бульвар Engineer Shukhov made a significant contribution to the development of the Russian oil industry. You could try to sit on the unusual shape benches next to the monument.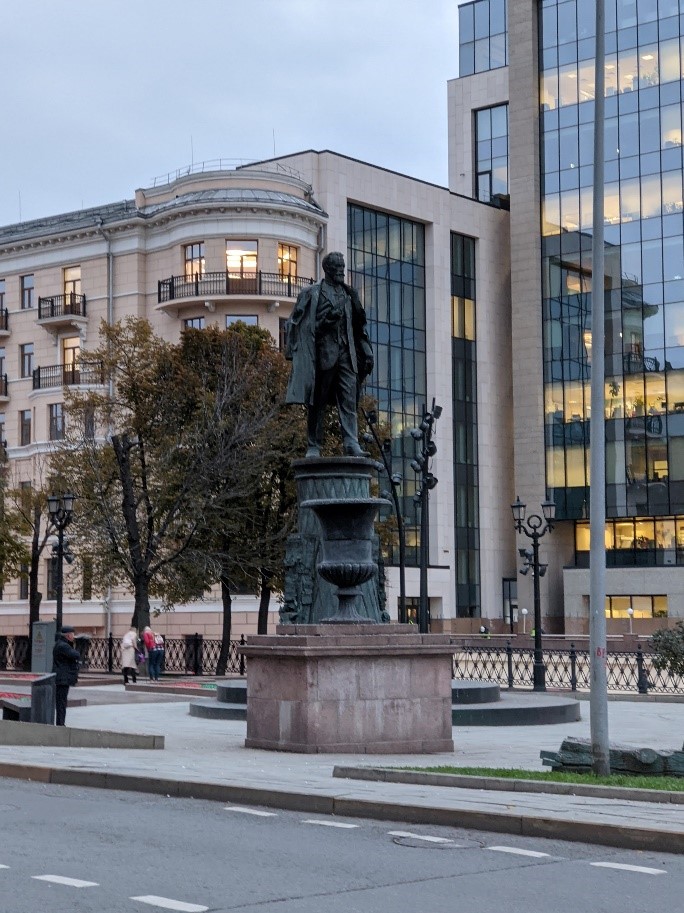 Buildings of Insurance Community Russia (Здания страхового общества Россия)
Сретенский бульвар, 6/1
The complex of two buildings of the insurance company Russia near Sretensky Boulevard, built at the turn of the 19th and 20th centuries, with details of gothic architecture that edging the building's details. The building embellishes the street corner and could be seen from different angles and perspectives.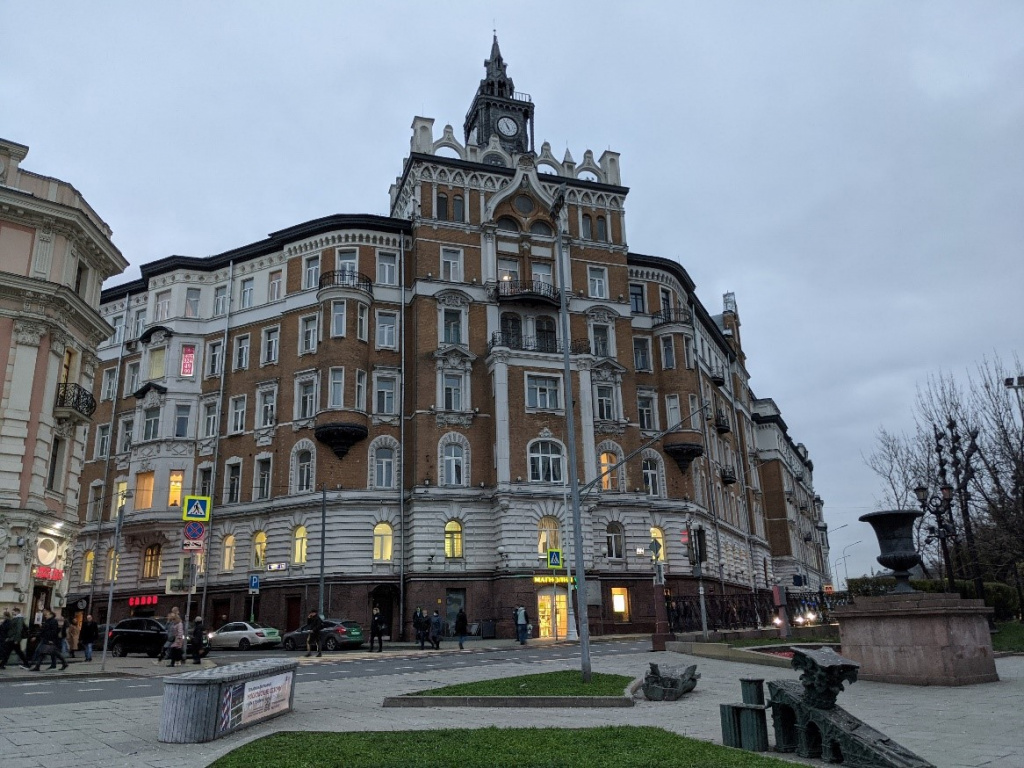 Wonderhouse (Чудесатый особняк) ул. Мясницкая, 7/2

It was built in the 17th century and during its existence has changed many owners: Alexey Dolgoruky; the capital's Governor Nikolai Petrovich Saltykov, and Alexander Chertkov - the leader of the Moscow nobility. After the October revolution, the journal "Science and Life" was located here. Now it hosts exhibitions, in particular "Alice in Wonderland".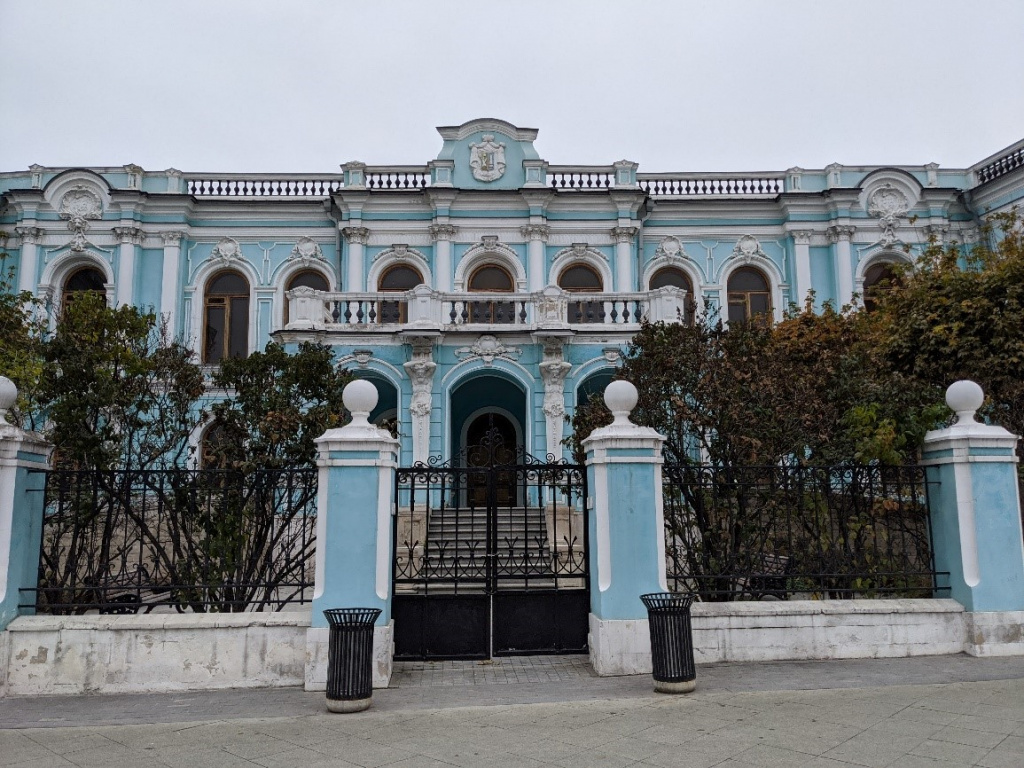 Hobbies and creative activities
Art School Studio Zhostovo (Художественная школа-студия Жостово) Большой Сухаревский переулок, 25/2, Москва 107045 Россия

You will be surprised to find here the courses from Zhostovo factory that produces famous flower-decorated trays, one of Russian's significant styles. Here you have an opportunity to try the ancient technique and paint your own intricate pattern of Zhostovo florae

Center MARS (Центр МАРС) Пушкарёв переулок, д. 5 м. Цветной Бульвар
MARS was established in 1988 as an art Association (renamed the MARS center for Contemporary Art».

Turgenev Library and Reading Room (Библиотека-читальня имени И.С.Тургенева) Бобров пер., д.6, стр.1

The library is conveniently located near metro stations. It is easy to use and has a lot of books. The reading halls have Wi-Fi with sockets, cafes. Do not forget to check the schedule: the library organizes a rich cultural life with concerts, lectures, and discussions.
Et Cetera Theatre (Московский театр "Et Cetera") Фролов переулок, д. 2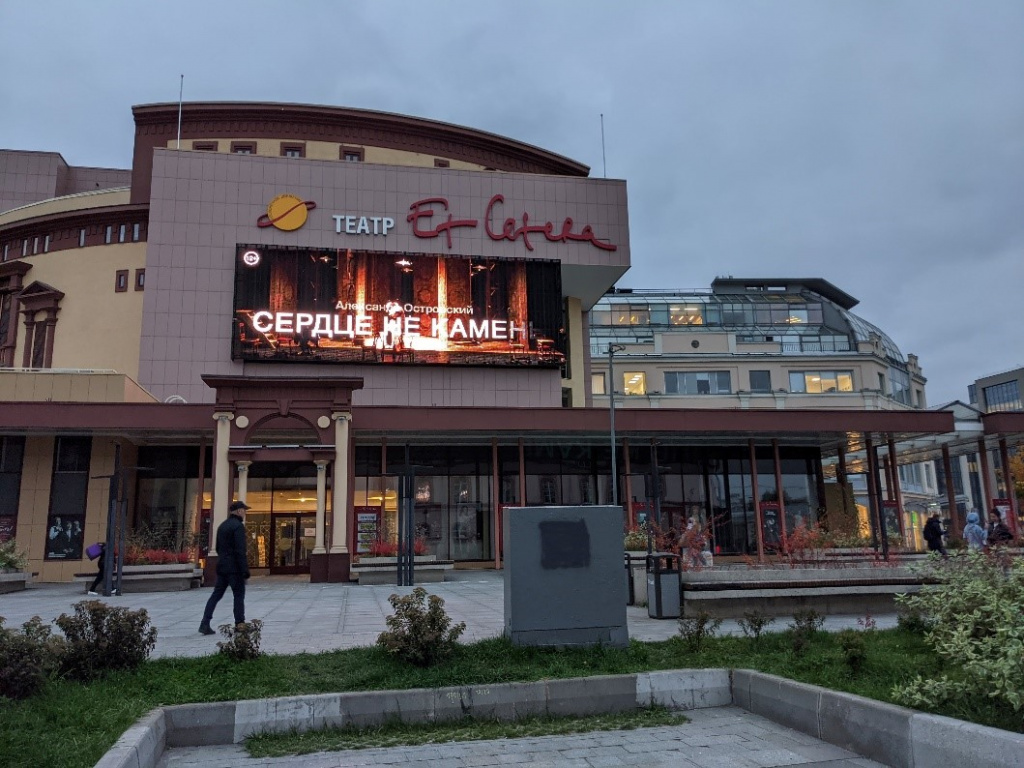 O. Tabakov's Moscow Theater (Московский театр под руководством О. Табакова)
ул. Чаплыгина, д. 1а
Sovremennik Theater (Театр Современник) Чистопрудный бульвар, 17


Cafes and restaurants

TIMELESS Lounge & Bar Милютинский переулок, 15

FreeSide VR Club (Клуб виртуальной реальности FreeSide) Малый Сухаревский переулок, 9/1
The club has two game rooms with a large number of games with the possibility of PVP and online games.
Anticafe Nulevoi Kilometr (Антикафе Нулевой километр) ул. Сретенка, 7
This thematic café has a small hall, but the theme is very interesting with the variety of books and magazines about tourism. Why it is called "anti-cafe"? it is not about food, but the best place to get together, discuss and plan a new trip.
Shops

Perlov Tea House (Чайный магазин Перлова) улица Мясницкая, д.19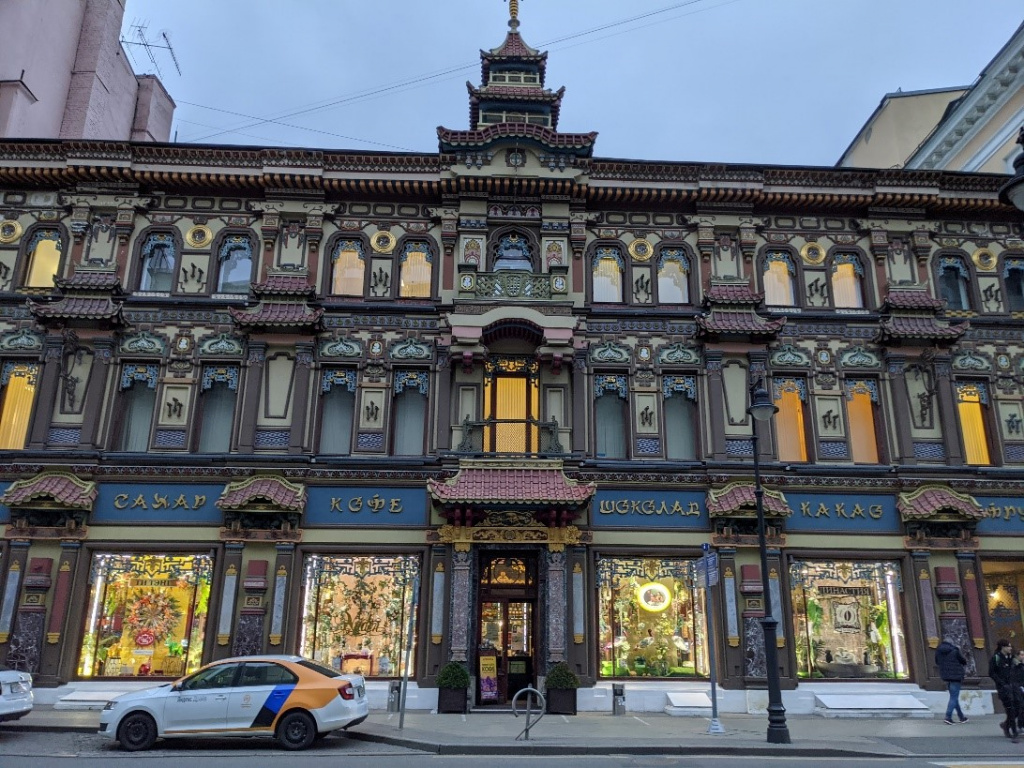 A tea and coffee shop is located in a 19th-century building in the center of Moscow with huge selection of tea, coffee and confectionery in amazing Chinese-style interior.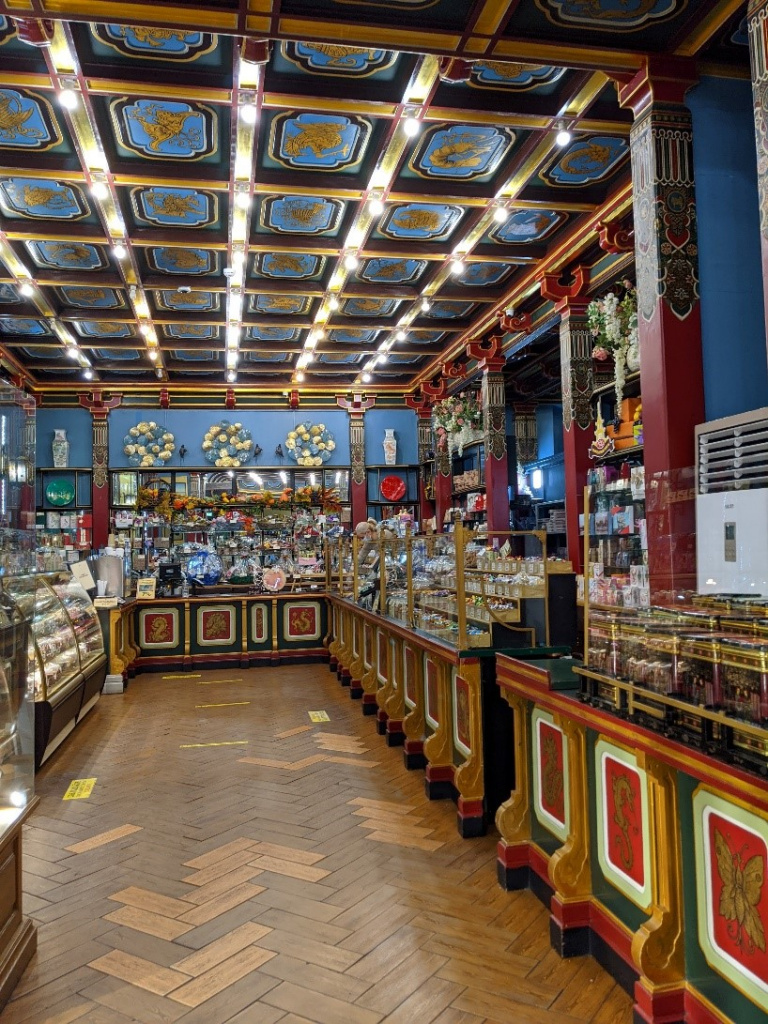 Vishnevy Sad on Trubnaya (Вишневый сад на Трубной) ул. Трубная, 23/1
The shop offer rare books that are catalogued on the website. The choice is really large, there are old books in circulation, and there are exclusive ones. You will be immersed in all the exhibits are on display. If you love books, plan your time accordingly for you easily spend more than one hour watching it.

Matreshki (Матрешки) Кривоколенный пер., 5/2

Huge selection of one of Russian staples – wooden dolls of traditional and fantastic decorations and patterns.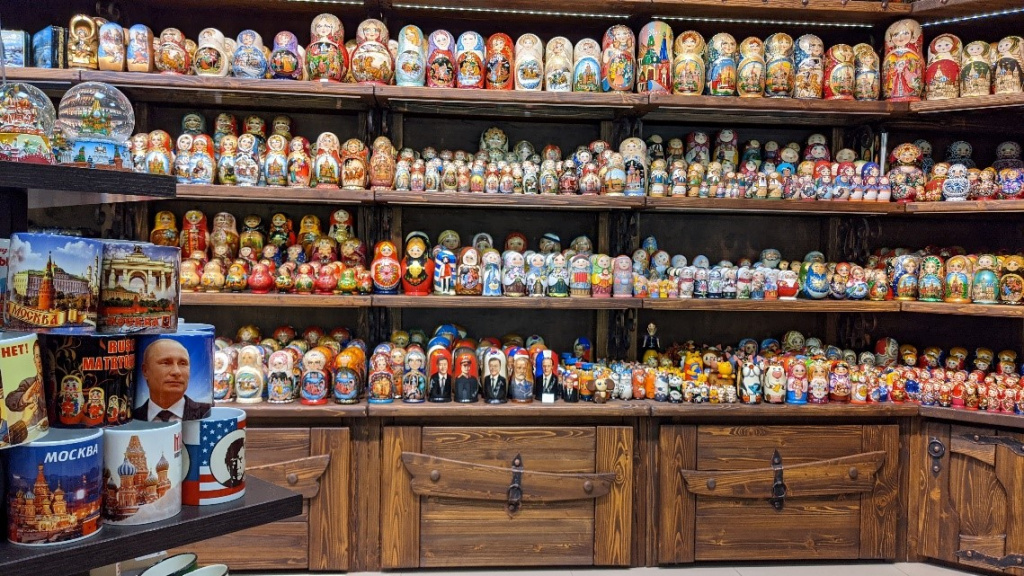 Neglinnaya Gallery Mall (ТЦ "Неглинная Галерея") Трубная площадь, 2

A very beautiful historical building, very cozy shopping center "Neglinnaya gallery". It is very convenient that there is both an opportunity to arrange a business meeting, and go to the gym, then look at the ABC of taste.


Biblio Globus (Библио-Глобус) Мясницкая ул., д. 6/3, стр. 1

When I visit Lubyanka, I always visit this bookstore. You can find almost any book here.